It's hard to believe, but warm weather is just around the corner! If you're a maker, that means you're going to start applying for summer handmade markets (Made Market applications are open until March 15 ☺️). Holiday markets are fantastic opportunities to gain customers and grow your business. Every maker is unique, and each market has different requirements, so I wanted to take an opportunity to answer one of our most often-asked questions:  "Do you have any tips for a maker applying to handmade markets?"  Let's get into a few ways that you can set yourself apart as you start to fill out applications
Take the time to search for the markets that are a good fit for you.
Your photos should represent how incredible your work truly is.
Answer questions genuinely and from the heart.
Include full links to your social media.
Don't be afraid to ask for feedback.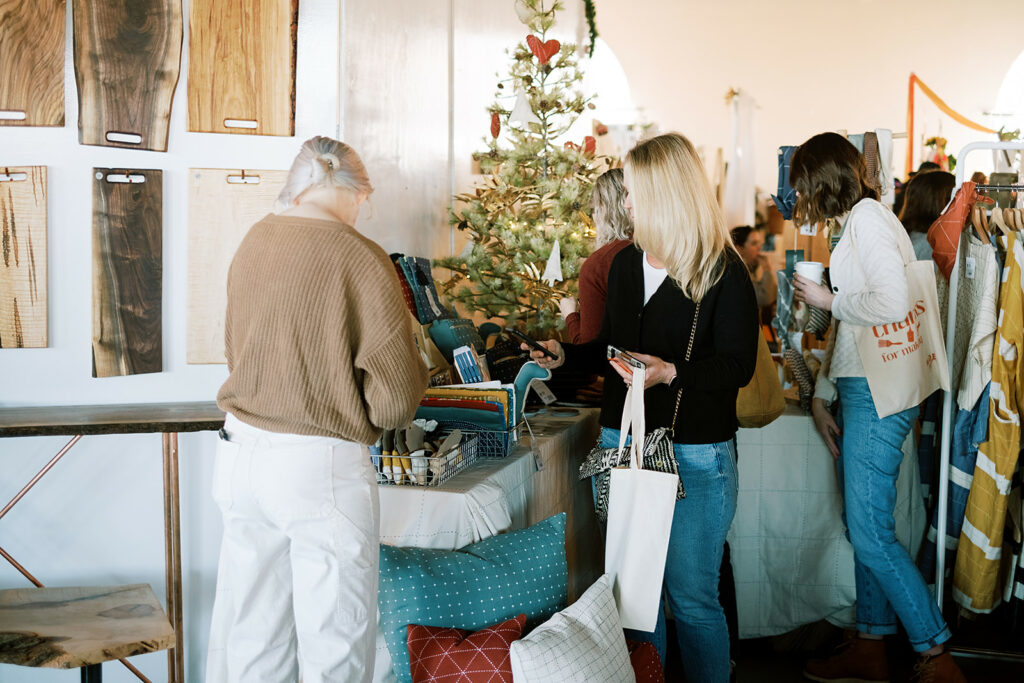 1. Take the time to search for the markets that are a good fit for you.
There are likely dozens of markets within driving distance from where you live. It's your responsibility (and can actually be really fun!) to research and find all of the best markets in your area. There are some great resources (like The Maker City's yearly lists) that can be a place to start, but Google may prove to be your best friend as you search for markets. Try searching for "Best handmade markets in [city name]", and search for any cities that you would be willing to drive to.
Once you have your list of potential markets, spend some time on their websites and social media. Ask yourself, "Is this a market that attracts the kinds of buyers that usually respond well to my products?" Look at the photography: Discern whether or not it compels you; does it draw you in? Stop by the About section, and make sure you feel good about being associated with that market. You should be able to tell pretty quickly whether or not you're looking at a market that would fit your style, brand, and mission.
With your list of top markets in hand, you can now filter out any markets that won't work this year for more practical reasons: Which dates do you have available? How many markets are you able to fit into your schedule? How far will the drive be? What kind of venue will it be hosted at? There are realistically only 2-3 really good selling weekends between Thanksgiving and Christmas. You may be able to fit multiple markets into the same weekend, but you don't want to spread yourself too thin. Make the most of your opportunities, even if it means applying for a top notch market that has higher booth fees.
2. Your photos should represent how incredible your work is.
Most handmade markets that require an application have a jury of some sort that will process hundreds of applications every year. When you submit an application, you need to make sure that it will stand out, and your photos are the number one way to leave a lasting impression. Handmade markets are only as good as the makers that they host, so they want to be as picky as they are able to be. You could be the most skilled artisan with the most incredible products, and you still might not be accepted if your photos don't represent your work well.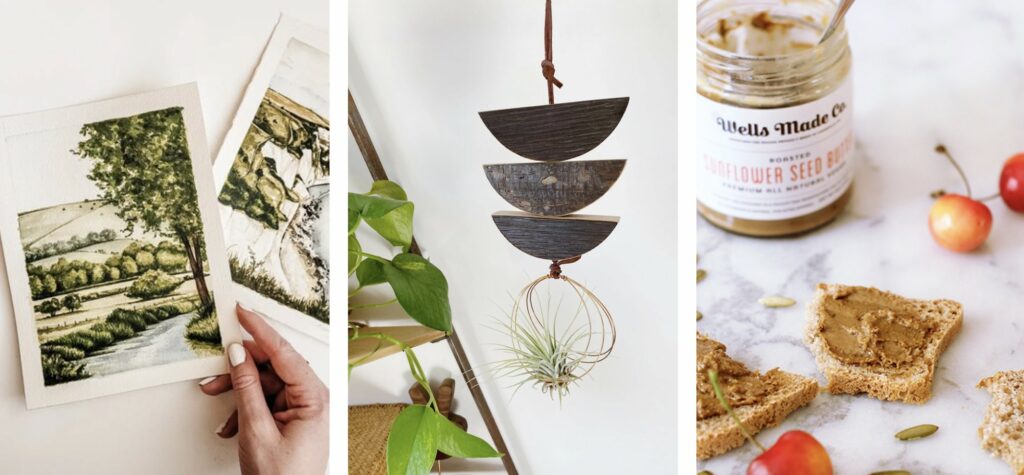 Keep two primary things in mind as you consider which kinds of photos to submit: simplicity and lighting. Keep your backgrounds as simple as possible. It's perfectly acceptable to take a photo against a white background. If you choose to do more of a styled shoot, make sure your product is still clearly featured in the photo. As far as lighting goes, it's hard to beat natural light. Unless you own professional studio lighting, your best bet to get really great photos may be the sun. Maybe you have a room in your house or apartment that lets in a lot of great light at one point in the day. Set up your products and get ready so that you can shoot during that one point in time. If the light seems too harsh, sheer curtains can act as a diffuser. And then if you want to try to shoot outside, the time right after sunrise or right before sunset is known as golden hour because the light is softer and can produce some beautiful results. You may have to use some trial and error, but you may be surprised at the quality you can produce on your own.
If the idea of taking your photography to the next level is at all intimidating, maybe consider getting in touch with a local photographer. Photographers run their own businesses just like you, and it's never a bad time to support small business! Alternatively, you may even have a photographer friend that wouldn't mind helping you out on a Saturday morning. And if you would like to tackle the photography yourself, I found this guide both brief and helpful. You can do it!
One more slightly more technical note when it comes to photos, make sure you submit them correctly. Many applications have file size restrictions, and the photos won't upload if they are too large. At Made Market, we always have a handful of makers that end up emailing their photos directly to us because they had trouble uploading them with the application. It's not a big deal for us, and we always make sure to attach them to the correct application. But I'll be honest: it's a hassle, and not every market will have the ability to go through that same hassle. So here's a tip: If an application gives you an error when you try to upload your photos, try shrinking them either with software on your computer or a free website service like this.
3. Answer questions genuinely and from the heart
Many handmade market applications include one or two questions that should be answered in semi long-form or a short essay format. For many of us, that can be a little intimidating. You might feel overwhelmed by the idea of writing about yourself and what you've built. Maybe you've just launched your business and you feel like you haven't accomplished enough yet. I want you to set all of that aside. Seriously, just forget it. No matter what kinds of questions are on the application most markets are looking for only two things: your story and why you would be a good fit for their market.
So tell your story. How did you get started? What motivated you at the beginning? How did you learn your craft? If your business has transformed over time, talk about that. Why do you love what you do? At Made Market, we are huge fans of people with the grit and courage to start their own business. These stories inspire us, and they'll motivate any jury to view your photos with a new appreciation as they begin to understand the origins of your products.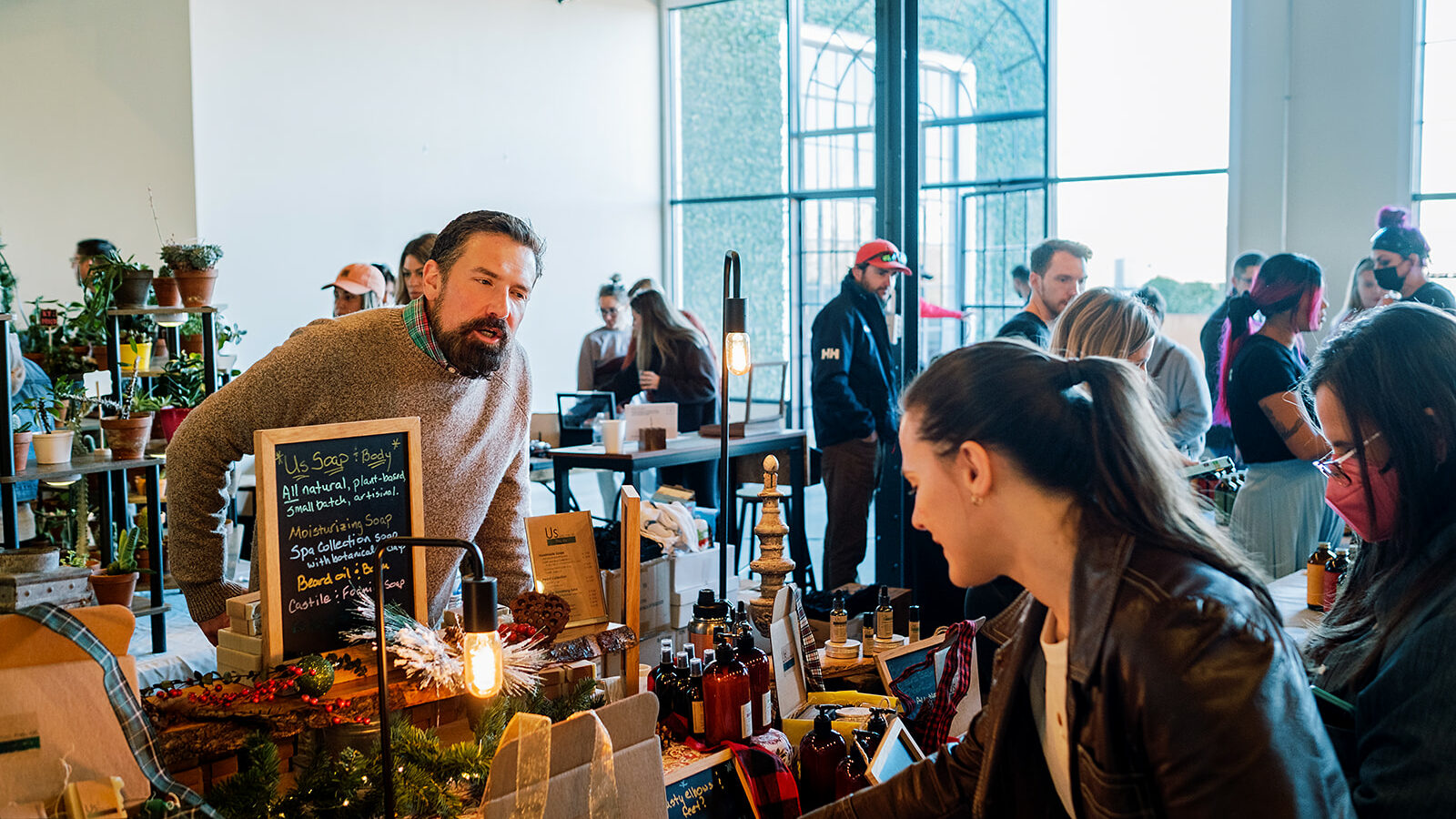 In order to convince the jury that you belong at the market, use your research (from #1 above) and speak to how your business aligns with theirs. What made you spend your valuable time on applying to this particular market? When you envision yourself selling at that particular market, why is it such a perfect fit? These questions should help you craft a pretty compelling response. And if the idea of being a maker at that market excites you, let that shine through. We host handmade markets because it's genuinely fun and exciting for us. It's so encouraging when our makers share that same passion. Next quick tip: Make things easier for yourself. Save your answers to a document that you can use to copy and paste into future market applications!
4. Include full links to your [highly curated 🙌] social media
Curating your social media is so important, and it probably deserves an entire blog series where we interview makers that are doing a great job with their own social media. If you're just starting to get active with your business on Instagram/Twitter/Facebook, we would just recommend to keep things simple, use great photography (referencing of course #2 above), and stay engaged with followers.
You want to give the jury access to your social media so they get a better sense of your style, personality, and following. If you're just starting out, it's okay to leave this part blank and lean completely on the information and photos you are submitting with the application. But if you have even a small following, it's so good to include your social media information. Another easy tip: When you fill out your application, it's always best to submit the full link. For example, you could submit just your Instagram handle @mademarket, but www.instagram.com/mademarket is clickable and makes the process much easier for the jury. We always encourage our Made Market jury to take the extra step of checking applicants' social media, but if it's too cumbersome of a process, it's possible that some markets may end up overlooking that aspect of your application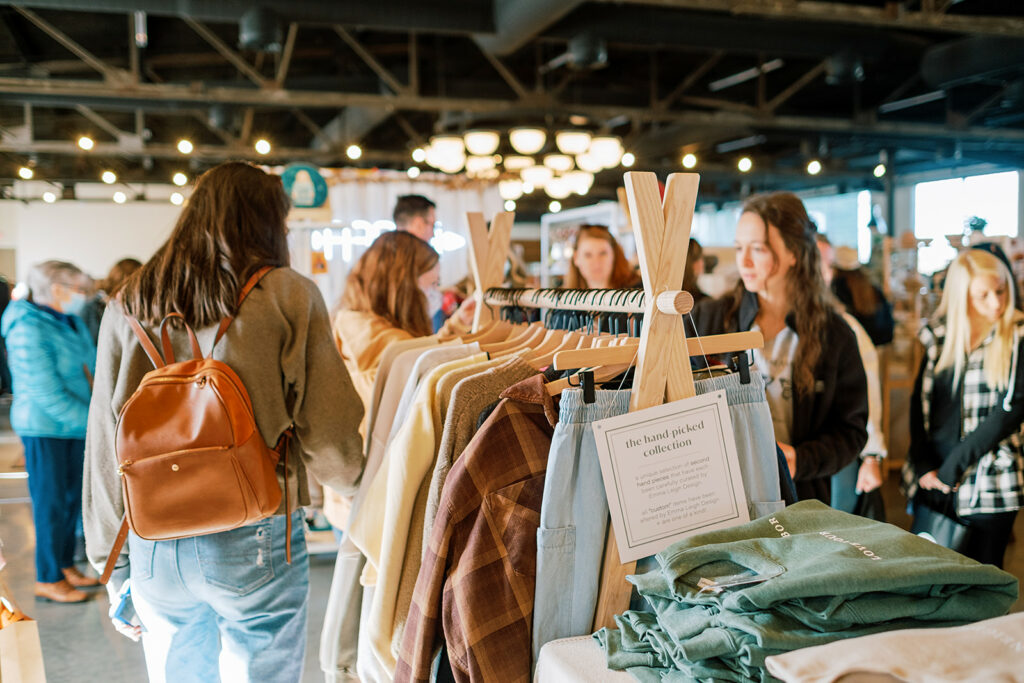 5. Don't be afraid to ask for feedback.
If a handmade market requires an application process, then it's likely that not every application can be accepted. Unfortunately that means there will be some disappointed makers at the end of the jury process. Every maker has invested personally into what they do, and their desire is to share their work with others. We understand that, and it may be the only thing we don't like about what we do.
My suggestion if you find yourself at this point is to contact the organizers of the market and ask if they have any feedback on your application or brand. It's possible that there are a few easy adjustments that you could make next time to stand out from the rest of the makers. On the other hand, it's also possible that there were simply too many makers applying for your category, which means it was a very difficult decision for the jury. Whatever the feedback ends up being, it will help you put your situation into context and assist you in preparing for your next market. Feedback after a disappointment may be difficult to hear, but it's absolutely vital as you work continue to strive to make your business the best it can possibly be!
Conclusion:
There you have it! We would love to hear from you if this was helpful as you apply to future markets. We would love to receive your feedback if you think of any. Please share with your maker friends, and let us know if you think of other resources you would like to see us provide in the future. We love what we do, and we're on your team!