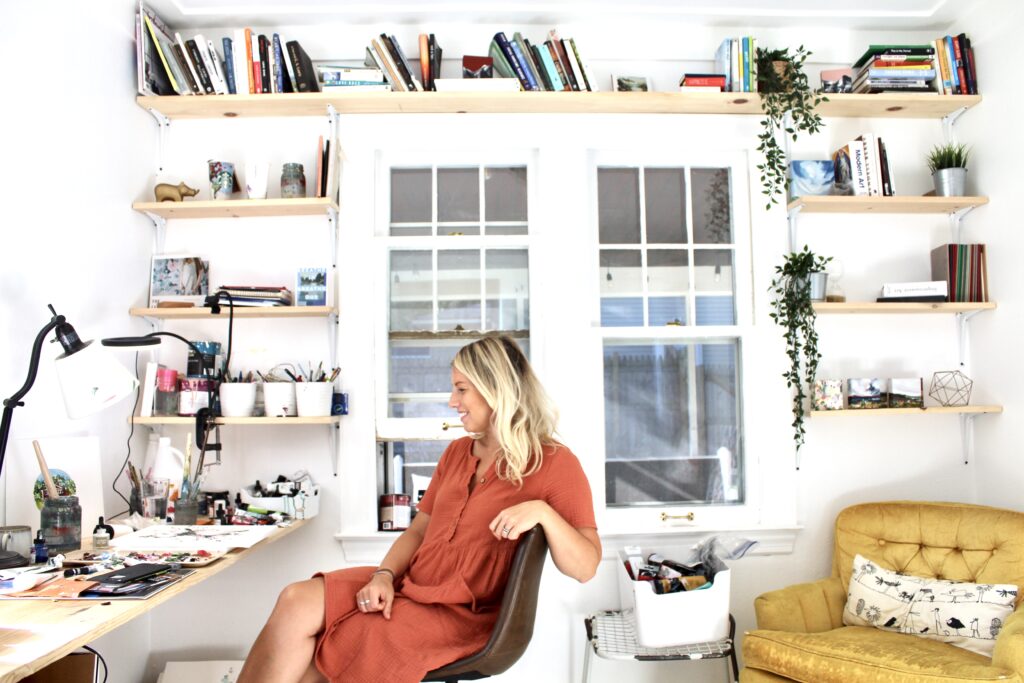 My road to becoming a full time artist and entrepreneur has been a unique path, but also one of my grandest adventures! It is amazing what can happen when you begin pressing into your inner self and continue to say "yes" to the next opportunity. I had always made art since I was a little girl. My grandma is a watercolor artist and taught me how to paint from a young age. So for as long as I can remember, I've been painting. In high school I did well in art classes and really enjoyed them for the most part. I dual enrolled at Kendall College of Art and Design and then attended Grand Valley State University for a semester. After a semester of art school, I found myself burned out, uninterested and over the pressure I felt to "be" an artist.
So I dropped out, started working at Starbucks and didn't paint much of anything for about two years. What I didn't realize then—but can clearly see now—was I needed that season of giving myself space to really find my true creative. Breaking away from the pressure and expectation that had always haunted me released me to rediscover painting again for myself.
Re-Kindling a Passion
While working at Starbucks, I entered into a nation-wide design contest put on through the company to create a design for a plastic Starbucks tumbler. Incredibly, I was fortunate enough to get two of my designs placed in the top five. One of my designs was challenging to translate into plastic, so they re-categorized my design to a ceramic tumbler. Starbucks released it the following spring as its own limited edition tumbler mug, throughout the US and Canada. (Which you can still find via online or through eBay!) This opportunity really gave me the confidence and exposure I needed to reinstate my passion for artwork and get me back in the studio. From there I began doing some commissions, creating prints, and heading to art festivals and maker markets.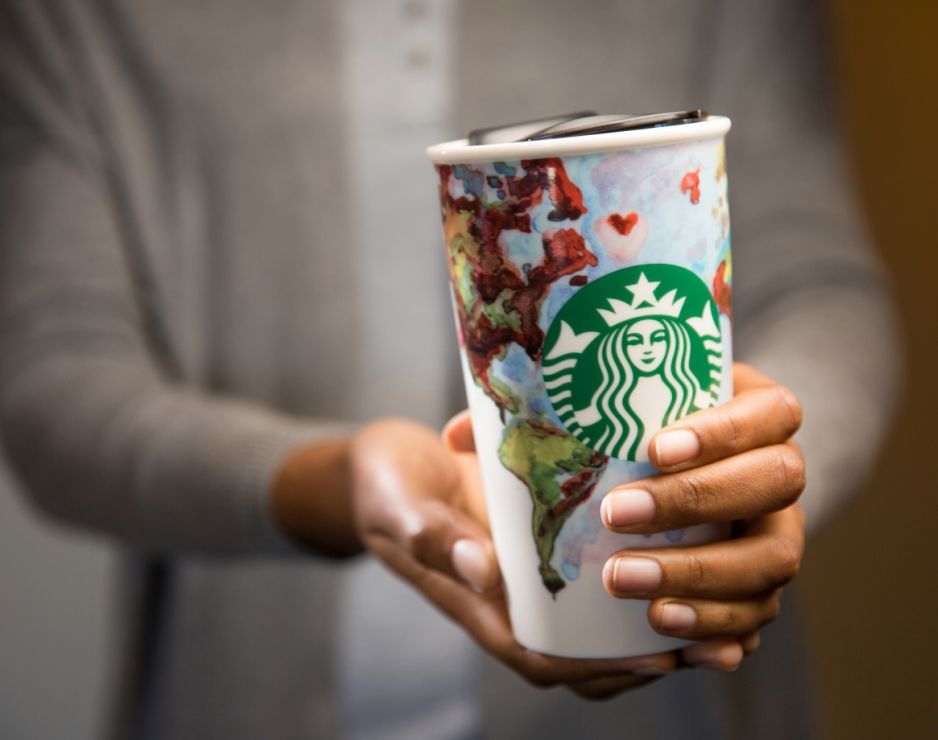 Adventure & Inspiration
In 2016, as my business was growing, my husband and I had a dream to travel the country and live in a bus. At that point we had a one year old daughter and my husband was into his career, but we've always been the spontaneous type and lovers of adventure. So that fall, we purchased a short school bus and converted it into a tiny home for the three of us to hit the road and see the country, all while selling my artwork. This was terrifying and exhilarating all at the same time. We were going to find out firsthand if we could make it selling artwork. So from 2017-2018 we spent the year traveling the country, seeing every national park we could, visiting cities big and small, and selling art at festivals, markets and online. It was such an amazing experience and such an inspiring trip. I was able to paint on scene in some spectacular places. I found inspiration in wildflowers on the California coast, the rocky shores of Nova Scotia and rolling blue mountains of North Carolina.
Finding My Niche
I am deeply inspired by the natural world and by the idea that I get to help spread joy through my artwork. It is such an exposed and vulnerable place to be putting the thing you create out into the world that for a long time it crippled me. But I have been overwhelmed with the response I have received from those that support my work. It has been such a joy to interact with customers and to see the joy my artwork brings them. It inspires me to continue to push myself creatively as well as to remain true to who I am and the art that I create.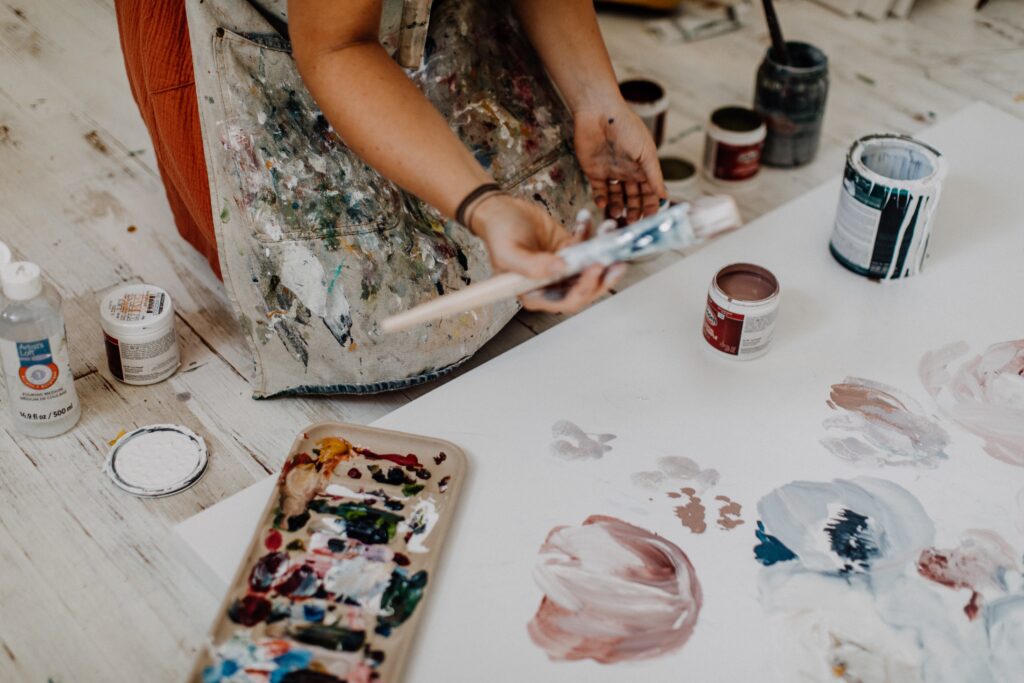 I had previously really struggled with my own style and identity as an artist, but as I continued to push myself and figure out what I loved, I have fallen in love with florals. They are so simple and beautiful and there is so much interest in a single flower that I have become obsessed with painting florals. This has become one of my main focuses along with other natural elements like plants, wildlife and natural landscapes. The natural world inspires me and I want to bring that beauty into peoples homes.
Running a Business
It has been such an interesting adventure turning my art into a sustainable business. My husband and I have learned a lot about business development, building a website, pricing structures, and tax forms, ha! It has been a lot of work, and not always fun work. I definitely think that a common misconception of artists is that all our time is spent in the studio just creating artwork and then going to makers markets. There is SO much more that is involved, and not all of it as romantic as just creating art. But all of it has been a valuable learning experience, and it has been totally worth it. The thing that we have loved about running our own business is the flexibility to build our own life: saying "yes" to what brings life, and choosing to say "no" to opportunities that don't fit. We also have loved being experimental and just trying things. The great thing about being a maker is that you don't have some massive corporate structure saying how things are supposed to be done or a huge team that you have to convince of anything. When it's just the two of us, we co-parent our two wild and sweet girls 24-7, we try new things, and then we create something and put it out there and see what sticks. It's really a joy to have that simplicity.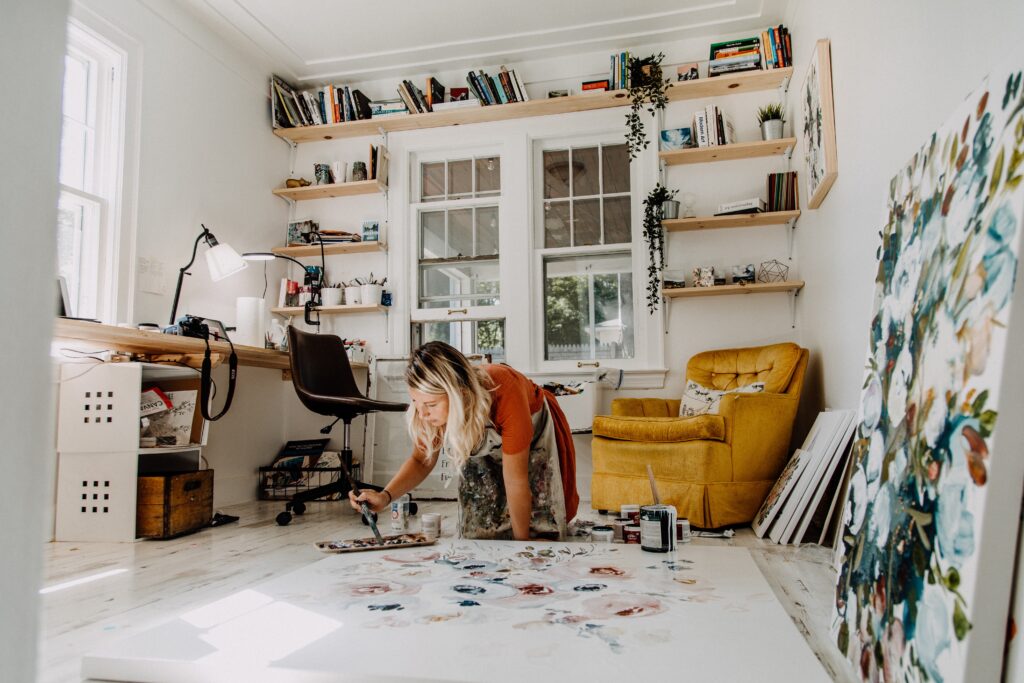 Pivoting & Perseverance
The Covid-19 pandemic has been such an unforeseen and unfortunate event in so many lives. For makers and artists like myself, it has totally changed what our summer was going to look like. I really have loved and relied on events and festivals to connect with customers and to sell my work. In a matter of weeks all of our events for the spring had been cancelled and we were left to try to figure out something else. The good news is that with just a small team we can be nimble and pivot quickly. Fortunately, we had already been selling online for a while, so we were able to really dive deeper into that world. We also have been trying to remain optimistic and see this as another opportunity to be experimental and to try some new things we were thinking about but hadn't previously had the time for. I have been working on more large-scale original pieces and selling those through my website and social media. That has been really fun and something I have always wanted to do more of. We have also been putting together some fun packages and collaborate on some giveaways with other makers which is always fun.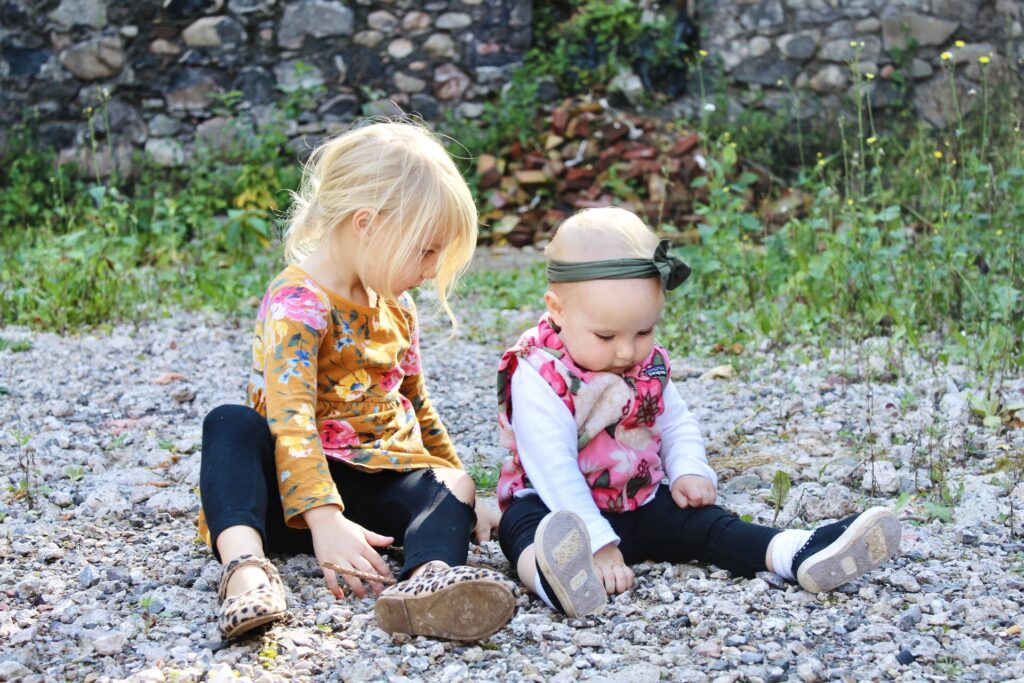 Final Thoughts
I would say to anyone who is interested in becoming a maker: Just go for it! It can be scary and nerve-racking to put part of yourself into your work for others to judge. But if you think you have something to say through your craft, you should give it a shot. There are so many amazing resources out there and so many great platforms to try things. Also, don't get too stuck on one item if it isn't working. Maybe that one thing you thought would be a top seller just isn't. That's okay! Try something else! It's exciting to imagine all the creative projects that are coming out of this unique season of down time that many of us have experienced this year.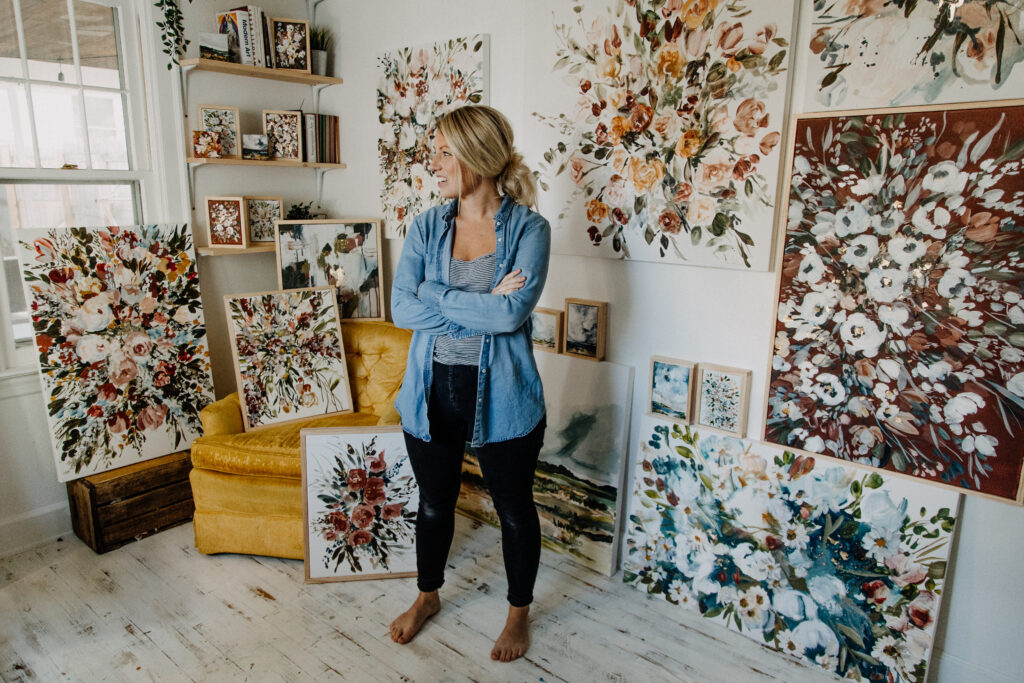 You can meet Shelby at our Grand Rapids Holiday Market on December 12, and soon you'll be able to shop all of her incredible work on shop.mademkt.com!