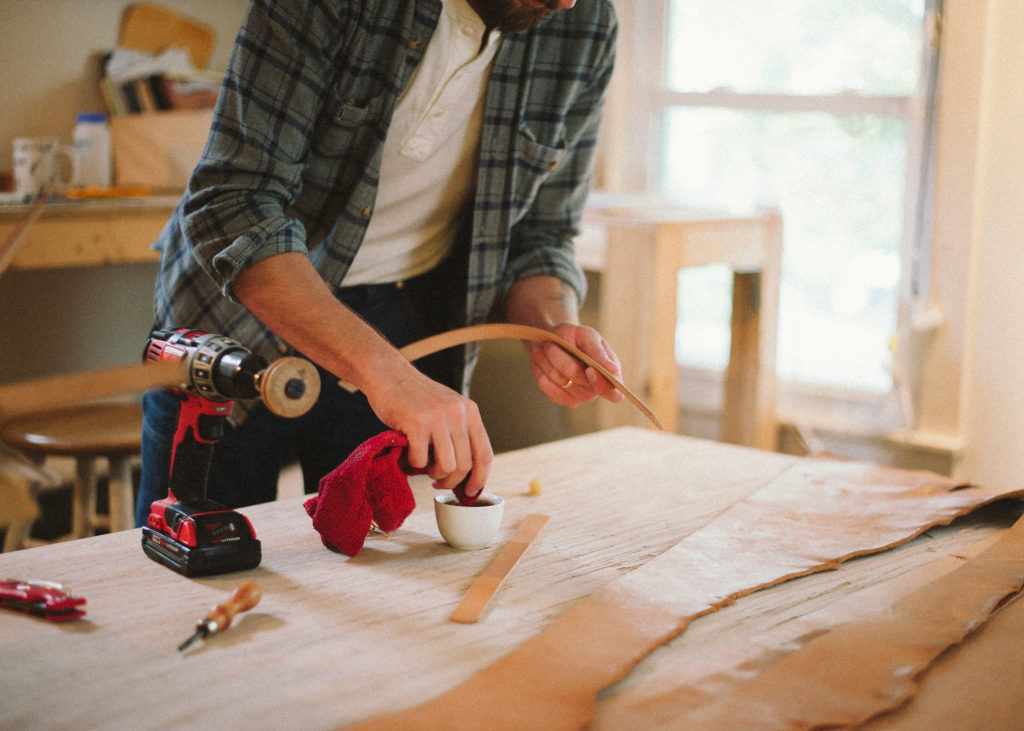 From time to time, we feature makers by asking them for their stories and portraying how they excel in their craft. We're honored to share this feature of Austin Koester of Koester. Austin was generous enough to give us a few precious moments of his time, and we couldn't be more thrilled to share some of his story, struggles, successes, and insights:
"Mine is an unlikely maker story.  I never set out to design and create custom bags. My initial desire was to make clothing.  As a kid with a lanky, awkward frame, clothing never fit in a flattering way. I wanted to figure out how to make things for myself, but I had no idea how to sew.  I didn't even know anybody who knew how to sew.  It's funny—and only a little embarrassing—to think of it now, but part of my experimenting involved I taking my pants apart and glueing them back together to make them "fit better."  This worked about as well as you would expect.
When I moved from San Francisco to Louisville, I was able to afford some space and a used industrial machine to work with. Once again, I was in over my head: I had no idea how to use it. Even if I did I would have no idea how to make anything with it. I started by sewing seams on my painters drop cloths from work and eventually that evolved into making tote bags. Tote bags are so simple, but it felt so cool to make something that I could actually use. Friends started asking me to make bags for them and soon the designs evolved and became more complex and functional.
I think everyone who sets out to build their own business inevitably faces tons of challenges. For me, the greatest of these has been fear: fear of failure, fear of judgement, fear of not meeting expectations.  I tend to be a perfectionist, which I hope is reflected in my final product, but it can also feed my struggle with fear. It's super hard for me to let a product out into the world that I think could be just a little bit better, or a letting a website go live that I'm not 100% happy with. If I let all these thoughts and fears take control, I would never get anything done. It's something I have to work to overcome all the time. 
-Austin Koester